Everything You Need to Know About Our New Custom Paper Bags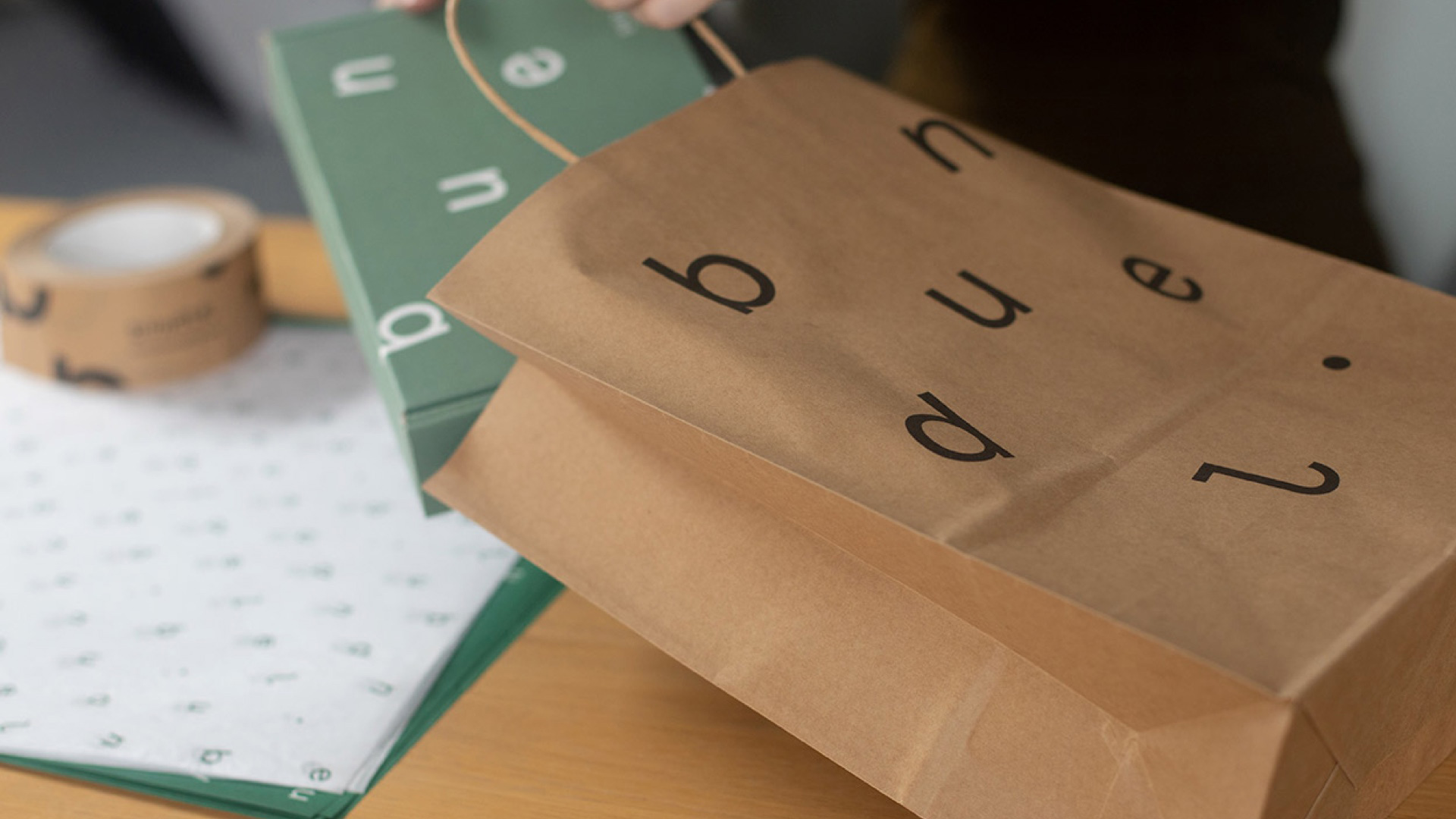 Paper bags don't need to be dull, brown and boring anymore. Bundle's new range of 100% sustainable custom paper bags are soft on the planet and gentle on your wallet.
Available in brown or Kraft bleached white, we can custom print them with your own designs. We even use environmentally friendly eco-inks.
Read this to learn why Bundle's eco-friendly branded paper bags are the ideal sustainable packaging solution for your brand.
Un-boring the paper bag
At Bundle, we're on a mission to un-boring the paper bag. We're now able to offer businesses of all sizes the chance to buy custom printed paper bags at incredible prices.
Working with our suppliers, we're able to offer a bespoke product every business can afford. There are no expensive set-up costs or tooling expenses. Just a simple and straightforward way to create bespoke printed paper bags.
Essential specs:
Choose from traditional brown or bleached Kraft paper bags
Available in three sizes (small, medium and large)
Print one side or two sides
High quality digital CYMK print for accurate colour representation
Paper Sourced from sustainable forests
Twist-loop handle for
Biodegradable
Minimum order of 100 bags
Start at just 47p per bag
80GSM weight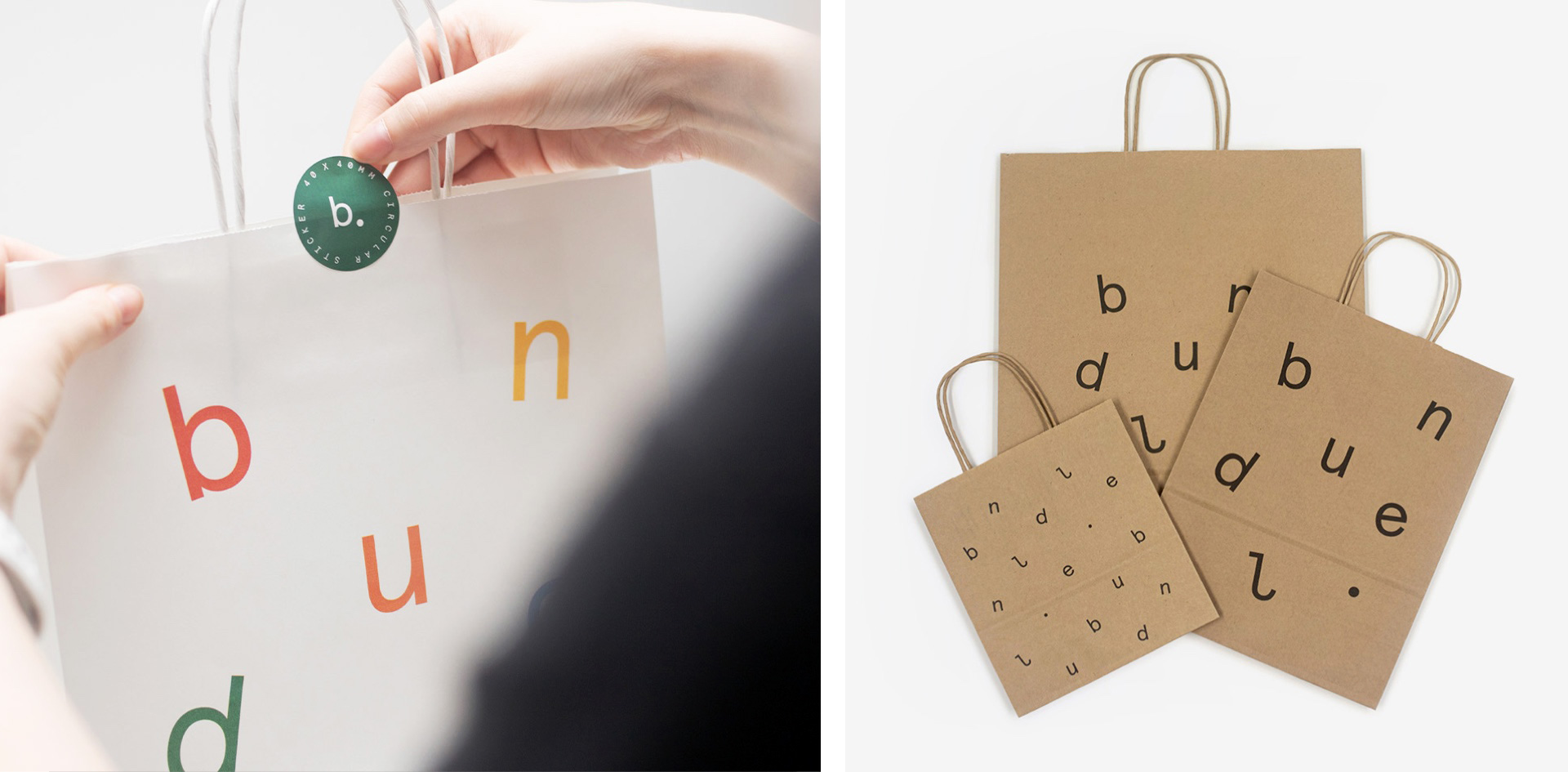 100% sustainable custom printed paper bags
At Bundle, we're proud of our planet, which is why we love our new range of sustainable paper bags.
Our custom paper bags are ethically sourced from sustainable forests. Unlike plastic bags, they're biodegradable, which means they cause no damage to the environment. Even the heavyweight twist-loop handles are biodegradable.
We only use environmentally friendly eco-inks too. But, don't worry; the digital CYMK print finish is crisp and clear.
Like all our range of branded packaging, they're designed to be used several times without tearing or wearing out.
We offer a low minimum order run of 100, which means you'll only receive the bags you need. Once you've made your order, we'll package everything up in recyclable boxes and hand-deliver them to your door.
Why invest in bespoke printed paper bags?
Let's be honest, plain brown or white bags say nothing about your business and do nothing for your brand.
Custom paper bags with your designs are ideal for in-store and event use. Every time you hand one out, they promote your brand. Using sustainable and environmentally friendly bags from Bundle demonstrates your commitment to protecting the planet through your promotional products.
The good news is that sustainable packaging doesn't need to cost the earth.
We've worked hard with our suppliers to keep costs as low as possible. In fact, we can custom print paper bags for as little as 47p (excluding VAT) per bag.
Our minimum order run is just 100, meaning businesses of all sizes can experience the benefits of bespoke printed bags.

Design your own custom paper bags
We've made it as simple as possible to create your own custom printed paper bags. You can find downloadable templates on our site which show you how and where to place your artwork.
Once you've designed the digital proofs, return them to us, and we'll send you a series of digital proofs to check. You'll be able to approve all digital proofs before we print your bags.
We're able to print both sides of the bag. You'll find details of the print area on the templates.
While we can provide digital proofs, we're not able to provide samples. If you're worried about how your colours may look on our printed bags (or any of our range of bespoke packaging), we recommend getting one of our sample packs.
Your designer can get up close and personal with our range of packaging materials and finishes and understand how your colour palette, brand and designs will appear on the finished product.
It's essential to spend some time understanding how your colours will appear on our custom paper bags.
We use environmentally friendly inks and a digital CYMK process. The finish of the paper (whether brown or Kraft) will make colours appear darker than when the same design is printed on a white surface. This isn't a flaw in the process or material but a natural by-product of using the material.
Thankfully using our sample packs, professional designers should adapt your colours to ensure your brand is perfectly presented on your sustainable packaging.
How to order bespoke printed paper bags
Ordering bespoke printed bags with Bundle is simple. Select your choice of finish, bag size and order quantity online and check the price. Once you're happy, you can upload your artwork. We'll send you a proof to check before we print. When you've agreed, we'll start the printing process.
In a few days, your new branded paper bags will arrive. It's sustainable packaging made simple.