Get Started - order a sample pack which includes a full range of materials & finishes
Order Sample Pack
High-Quality, Sustainable, Acid-Free Branded Tissue Paper
Our branded tissue paper is made from 17gsm, acid-free, sustainable papers in a luxury translucent white finish. We can print your brand edge to edge using water-based inks, and up to two-line colours to personalise your tissue. We run from small minimum order quantities in two stock sizes, and we also make custom specs on larger orders.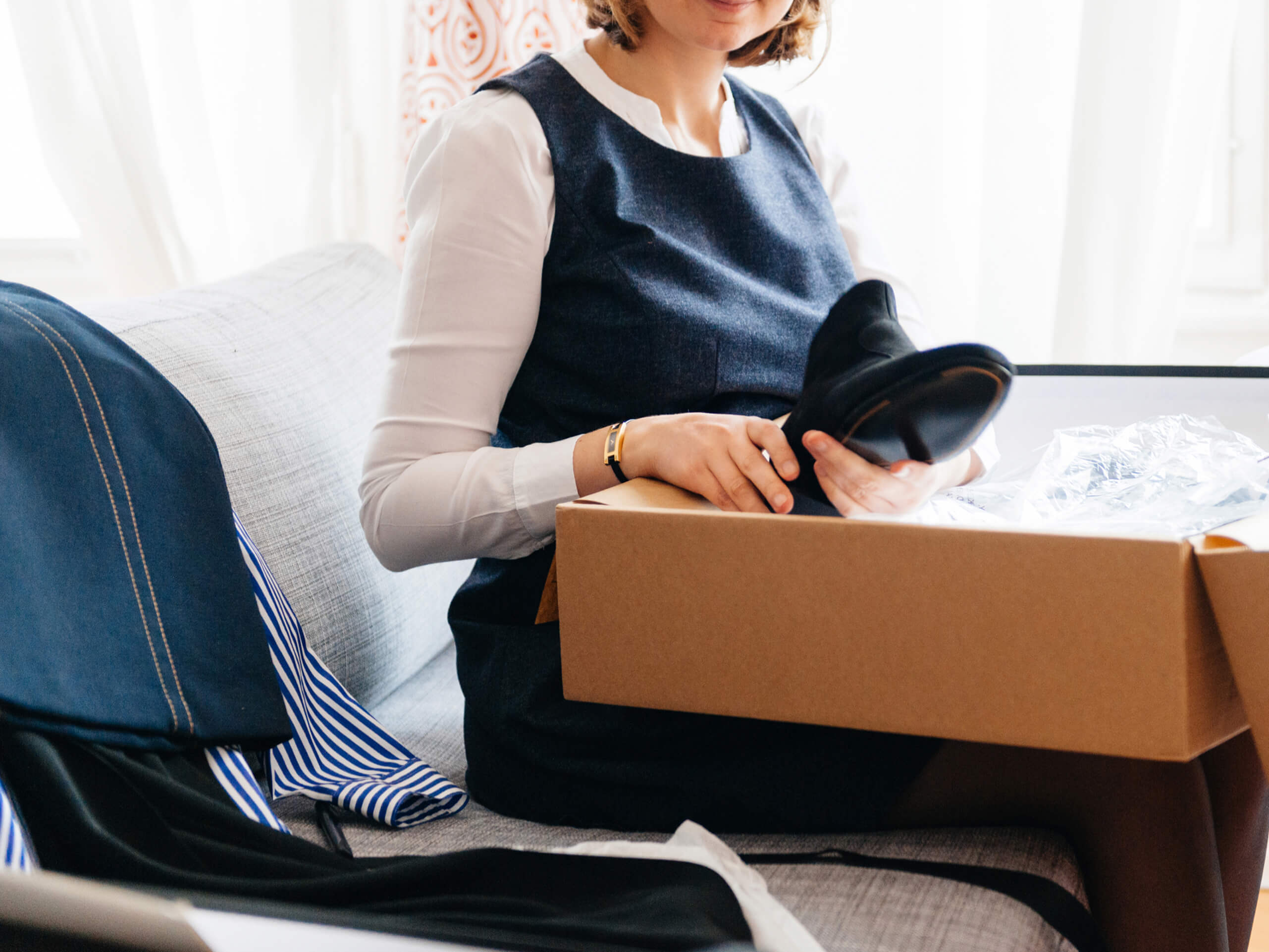 Layer your packaging with our soft branded tissue
Semi-transparent, our branded tissue is sourced entirely from sustainable forests and produced with water-based ink. It's biodegradable too!
Frequently asked questions
Our custom tissue paper is made from sustainably sourced stock and printed using water-based inks. It is 100% recyclable and biodegradable.
To keep things simple, we have downloadable templates on our site, which show you how and where to place your artwork. Once these are with us, we will check them and send you digital proofs to approve before we go to print.
At the moment, we are only able to allow print on one side of the tissue with these being machine-fed pieces. To make the most of your tissue, we suggest using your print space as effectively as possible, you can use the full width and use both random and register designs.
Our tissue is flexo printed using water-based inks. This means that you can run solid pantone colours and also tints to create a solid effect.
We can flood print your personalised tissue paper. If you choose a special colour, we can apply this to one face. You will get a tissue that matches your colour one side and is a tint when seen from the reverse.
We can, but this is normally a larger minimum quantity. Please send us your details HERE and we can prepare a custom quote for you.
We use water based inks that are bleed resistant but not 100% colour fast. We would suggest avoiding flood prints on tissue being used against fabrics.
Yes, our tissue is safe to use with metal and jewellery items.
We work from stock sheet widths but we're able to trim to size once printed. Minimum quantities may increase, so please send us your details HERE and we will prepare a custom quote.
Flexo print will reproduce special or pantone colours as we use custom inks. These colours will appear as a tint when viewed from the unprinted side.
Even when flood-printed, tissue is a thin stock so it is always translucent to a degree.
We supply all our tissue flat in Kraft boxes, normally packed in lots of 500 sheets. Smaller runs are hand delivered by courier. Larger runs of 2500 sheets plus maybe be packed in an outer carton or on pallets.
Our two stock sizes are based on the most popular sizes ordered, but we can make custom tissue to almost any spec and in a variety of weights. Quantities can be larger on custom runs but please send us your requirements you have by clicking HERE and we will process a custom quote for you.