Sustainable High-Quality White Kraft Boxes
Our white corrugated folding boxes offer high quality outer layers for optimum print results. Supplied flat packed, and easy to assemble, these are perfect for e-commerce and are fully sustainable, recyclable, and biodegradable. Printed from short runs upwards using water-based inks, these mailing boxes offer high quality branding without the set-up cost and tooling associated with custom production. Our white boxes are available in both a matt uncoated finish as well as a coated version that features a gloss sealer.
Strong & secure for ecommerce
Brand your own packaging
Coated and uncoated finishes available
Sustainable & biodegradable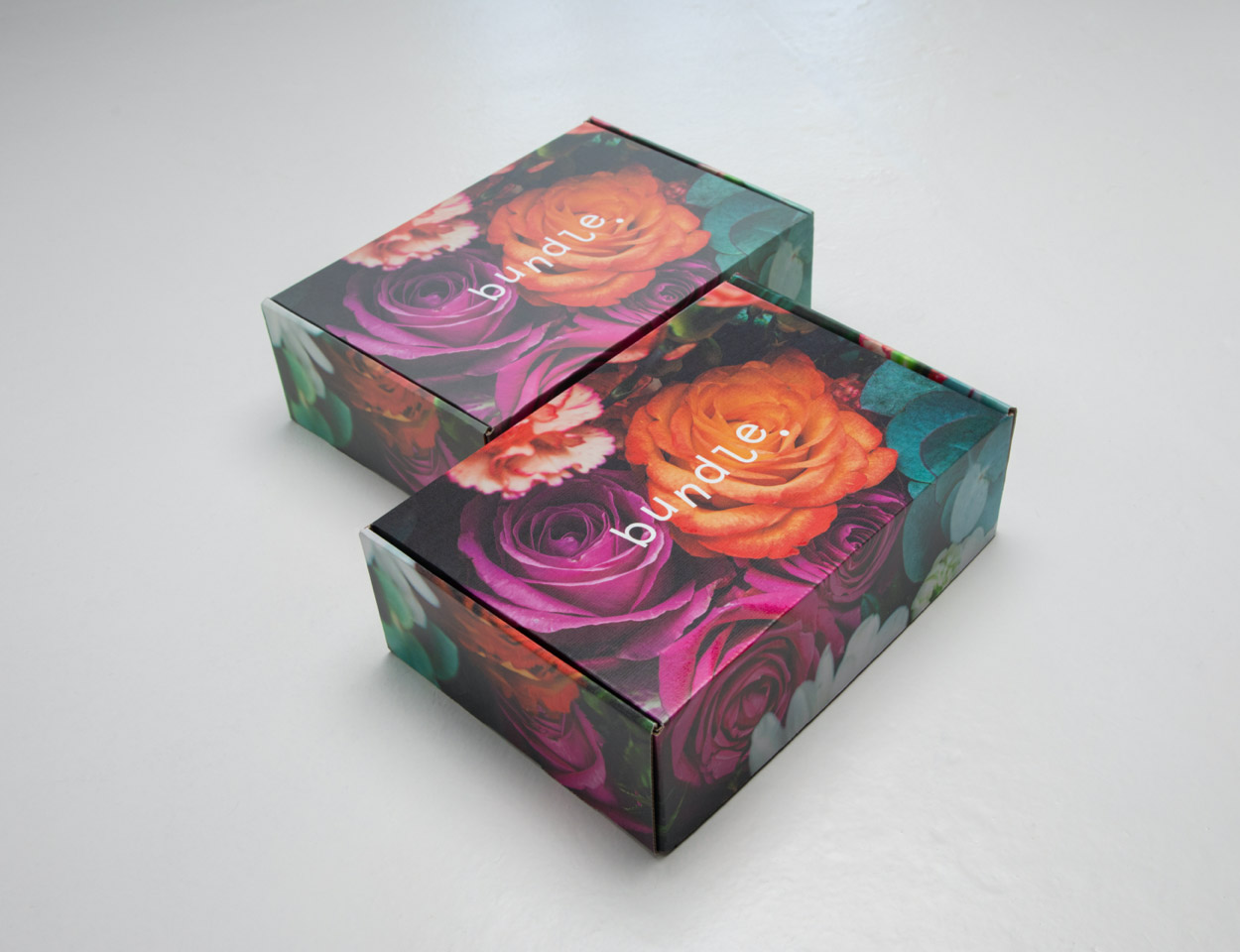 Our coated boxes offer the brightest custom printing options for your brand on small parcel boxes or a large gift box.
Supplied flat for assembly, these white shipping boxes are made up by you at your convenience when packaging products.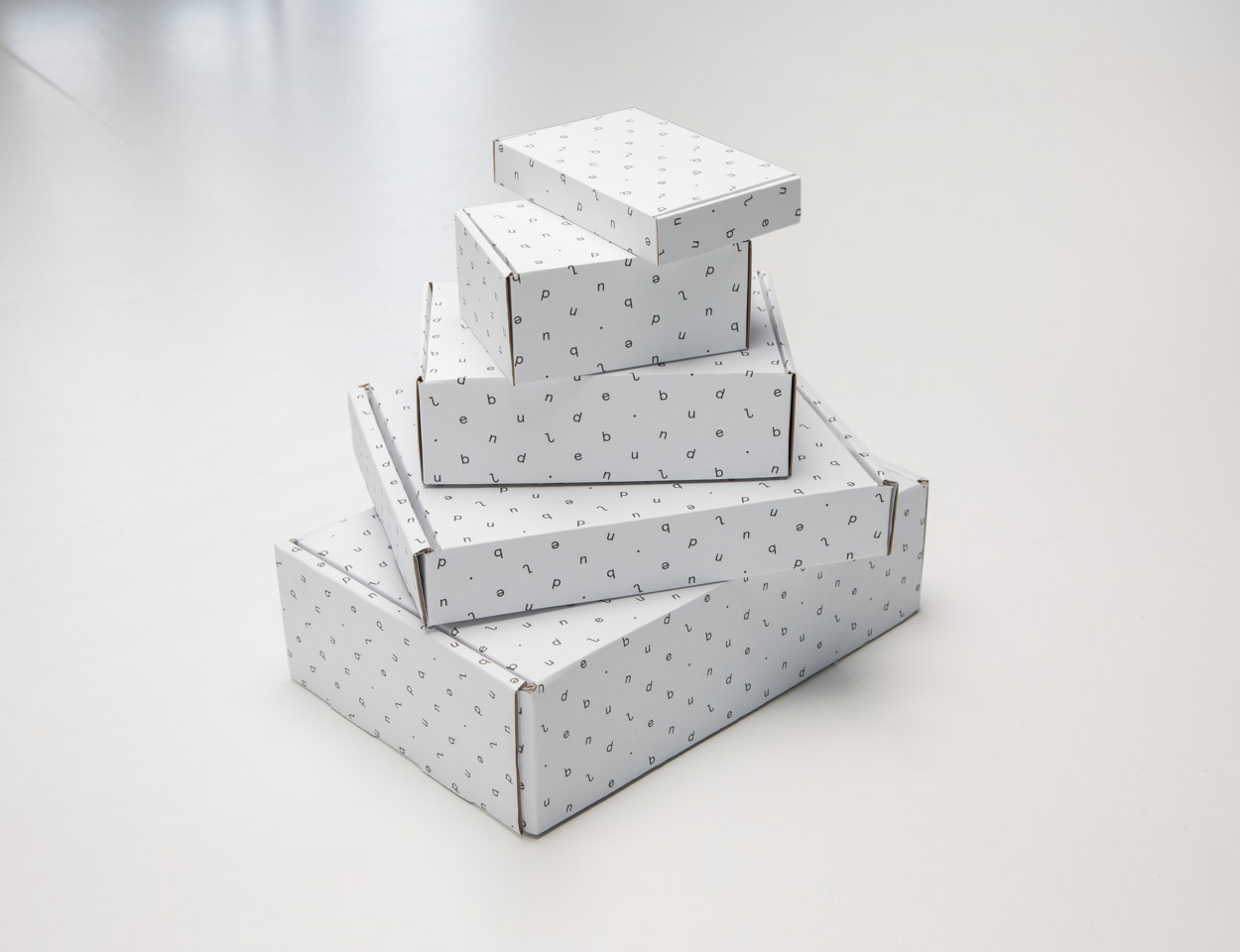 With no tooling costs, our custom boxes are affordable with a quick turnaround time. We have a variety of sizes to suit most products and they're also available in Kraft!
Frequently asked questions
As well as being produced from sustainably sourced paper, we use water-based inks which keep our printed boxes 100% recyclable and compostable after use. The outer paper layers are sustainably sourced Kraft, whilst the inner corrugated layers are made from fully recycled stock.
We use the best quality boards available for our boxes. We use an E-Flute board on our smaller boxes, which provides strength, as well as a slick finish. The larger boxes are double wall E/B flute, with the outer layer matching the smaller boxes so you can create a suite of matching items. Double wall construction and tab locking front flaps also help provide a suitably solid format.
To keep things simple, we have downloadable templates on our site, which show you how and where to place your artwork on your product boxes. Once these are with us, we will check them and send you digital proofs to approve before we go to print.
Yes, we print the board flat before die cutting so you can bleed artwork to the edges of your custom printed cardboard boxes.
Yes, you can. Please note that corrugated boxes come with two faces. The Kraft outer is smoother and provides a better quality print finish. The test liner inside is not as smooth and shows the corrugated ridges more noticeably. We suggest using the outer for branding, and maybe a simple one-colour message for any information you wish to include on the inside.
Digital print is used on these boxes, which is made up of four colours. Digital print will vary from litho and flexo print. While both print to specific colour matches, digital can form one colour up to full colour images without any plate or set up costs, keeping it as cost-effective as possible.
While digital print will allow for full colour designs and branding, we would suggest avoiding large areas of solid print, as the papers used are uncoated and can soak in the colour.
Digital print creates four colour versions of solid colours, so they will vary when compared to other printing processes such as screen, litho, and flexo. When printed onto brown Kraft boxes, your colours will always appear darker than when printing onto a white surface. Our sample pack shows the representations of these two routes, giving you full transparency of the printing options available. We strongly suggest ordering a sample pack before placing your order. Click HERE to receive yours.
Corrugated boxes are a larger footprint and as such we deliver them all on pallets to ensure their safe transit. We maximise the number of boxes per pallet and cover these in a corrugated wrap to avoid using plastic films. These pallets are delivered by third party courier and will be delivered intact to your address. We cannot guarantee that couriers are able to assist if you need to break down a pallet as they are governed by H&S compliance and the need to make all their scheduled deliveries. Please consider these factors when ordering corrugated boxes and if any doubt about your ability to take pallet deliveries, please contact us to discuss alternatives.
Your printed mailing boxes are supplied flat in an easy self-assembly format of double wall sides with a front flap and lock in tabs. The boxes will be secure when made up. However, for added security you may want to add a signature sticker to your front flap. See the stickers for these options.
Once you have placed your product inside the box, simply tuck in the front flaps, add a branded sticker for security and send.
We do produce custom-size printed boxes on runs of 500 or more. When running larger quantities, we may use flexo printing over digital print and look at each order individually. Minimum runs and plate costs become effective on orders of this size. To build your own specification for custom packaging, please click HERE to get in touch and discover the other excellent services we can offer.
Because we have already created tools for our stock sizes, and digital print requires no plates, our Bundle boxes are free of tooling. If you need a custom size, we will try and utilise other stock tools if we can.
Our uncoated boards absorb more ink and give a matt finish. Coated boards allow the ink to sit on the surface and appear punchier. If in doubt as to these effects, please contact our sales team here.
A-Coated boards have a higher minimum sheet run than coated. They also require a sealer to be run over the inks to seal them which is an extra process over the uncoated versions.
I am afraid we cannot digitally print white ink. To have a white logo we would suggest flood printing a colour and reversing out any white text/logo.