High-Quality Custom Printed Brown Kraft Tape
Our brown Kraft packing tape works well when used with the Kraft mailers and boxes made from the same colour. The tape is available in a width of 48mm on 50-metre reels. It is adhesive backed and can be printed in up to two colours on runs of 36 reels upwards. Custom Kraft tape offers both an added security to your products, and is also our most cost-effective branding route, using your print to brand plain packs when sealing boxes and bags.
Strong & secure for ecommerce
Brand your own packaging
One or two colour Pantone print
Sustainable & biodegradable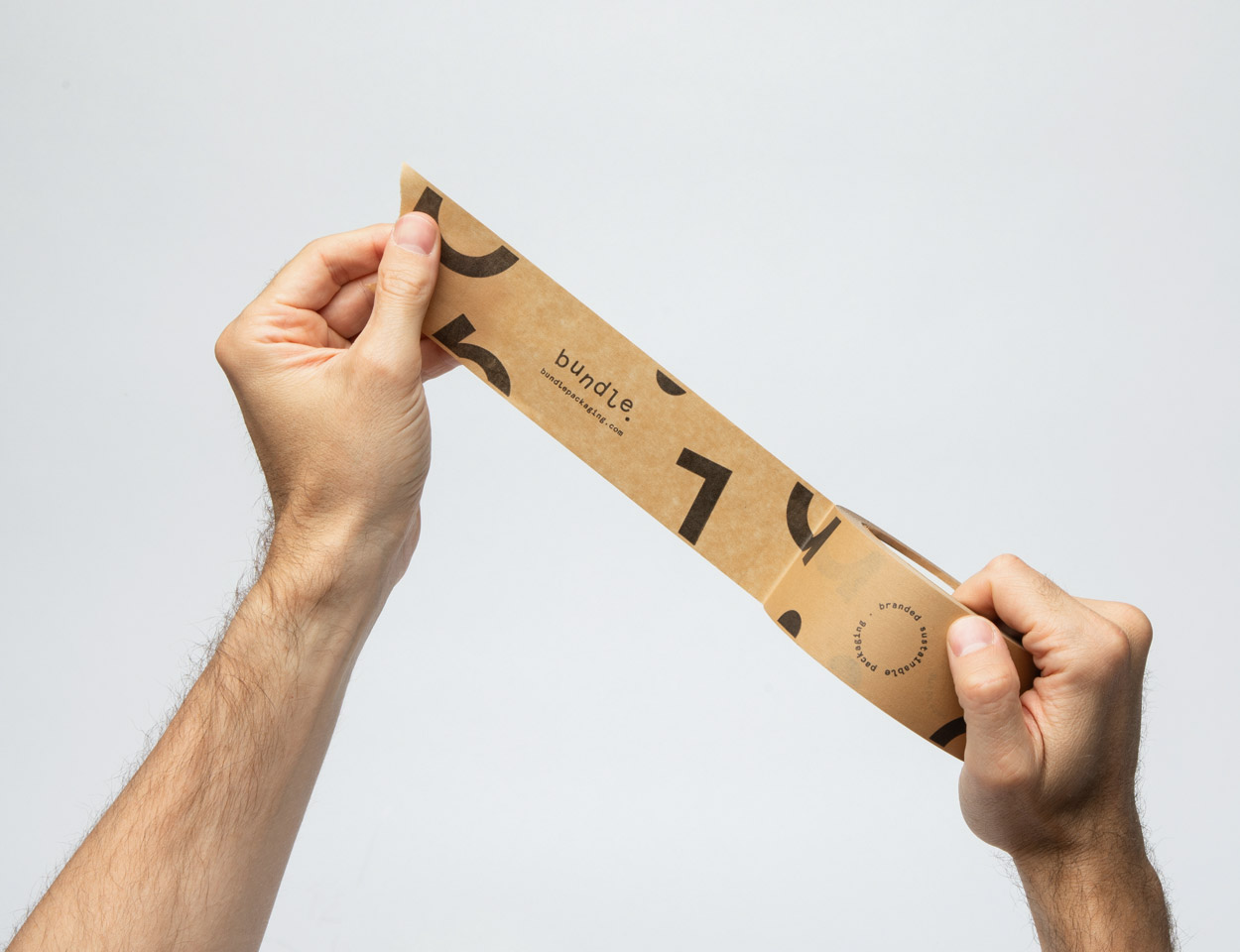 These are 100% recyclable and are made from sustainably sourced Kraft paper.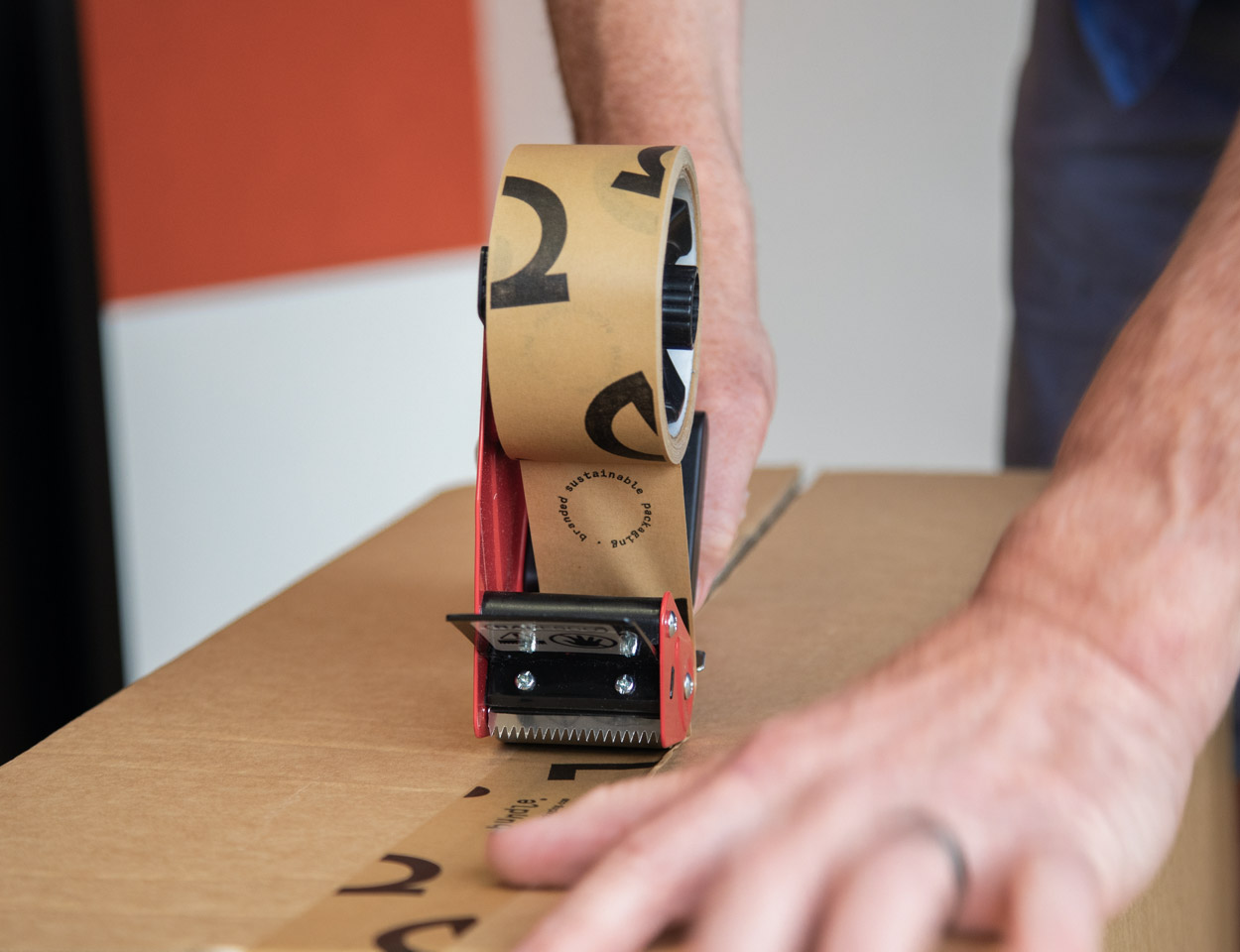 We can flexo print your Kraft tape with a logo up to two colours on a minimum order run of 36 rolls. Our tape is also available in white!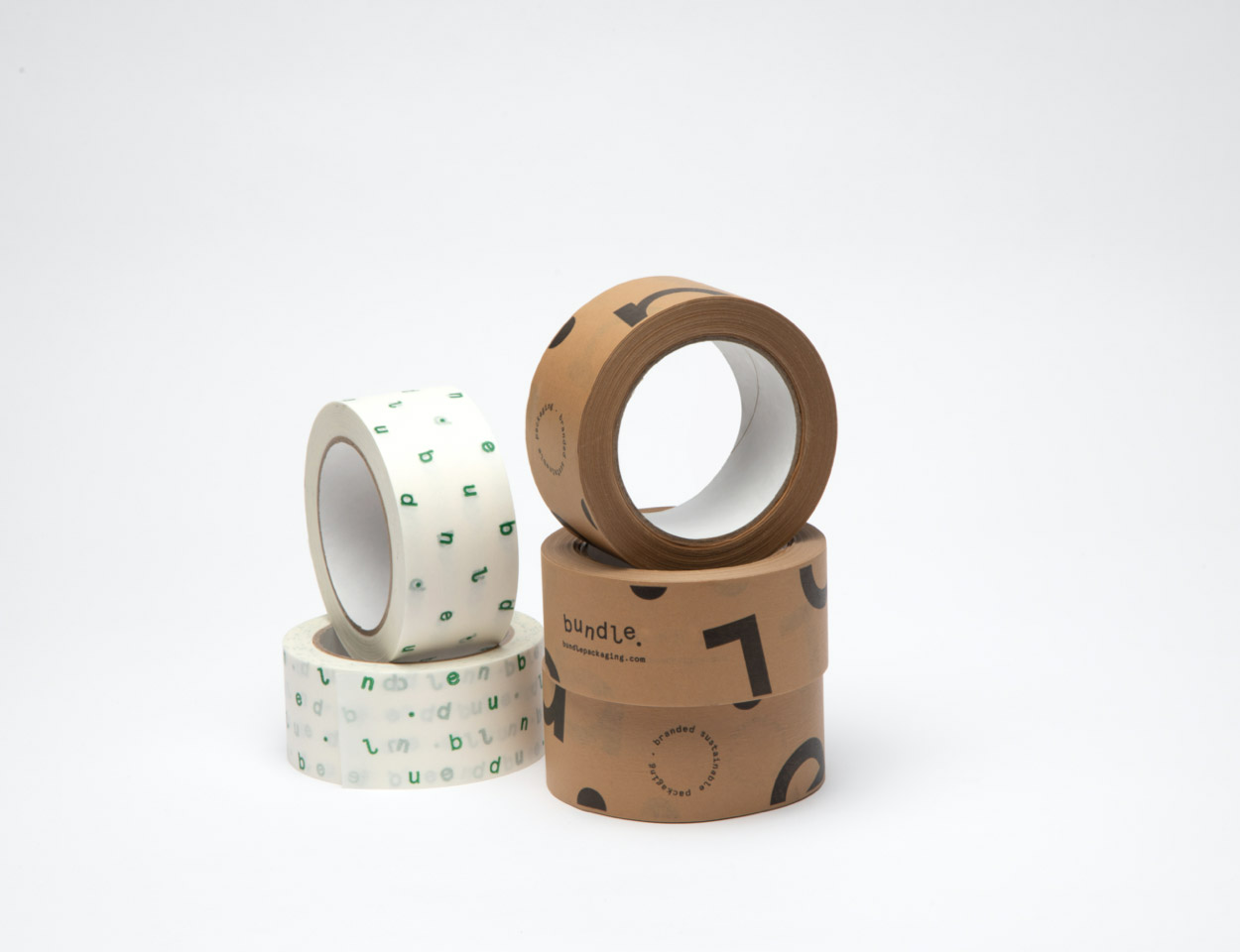 Hot tack melt adhesive ensures our custom printed tapes are secure paper-based products, tying in well with an environmentally friendly approach to packaging.
Kraft Tape
Print
1 or 2 colour spot Pantone
Adhesive
High tack hot melt adhesive
Printable Area
Single sided
Sustainability
Sourced from sustainable forests
Delivery Information
Our tapes are usually packed in recyclable boxes and hand delivered by our couriers. Larger orders may be palletised where necessary.
Please remember if your bundle contains larger items such as boxes, these will be delivered on pallets and your delivery address needs to be considered on this basis.
Frequently asked questions
Yes, your printed paper tape is made from 100% sustainably sourced Kraft paper that can be recycled when applied to your boxes or mailers.
The adhesive we use is solvent based, as it needs to be strong enough to secure the products. However, this does not stop the tape being recycled, along with the mailers or boxes it is applied to, as any residual solvent is skimmed off the surface during the recycling process.
To keep things simple, we have downloadable templates on our site, which show you how and where to place your artwork. Once these are with us, we will check them and send you digital proofs to approve before we go to print.
We recommend artwork be set 3mm in from the edge of the tape. Whilst it is technically possible to print edge to edge, this creates a build-up of ink and can create problems on some designs. If you have a particular query on this, please contact us and send us your artwork so we can advise.
Kraft tapes are flexo printed up to two-line colours. This needs to be line printing as we cannot achieve full colour designs. Stick to simple logos and repeated designs and you can't go wrong.
Flexo inks are thick, so look great when laid down. These colours will appear brighter on white than when printed on brown tape.
Flexo print is limited to two solid colours. You can, however, choose Pantones and special colours.
We supply all tape in Kraft boxes of 36. Most of these will be hand delivered by courier unless on larger volumes where we may need to arrange delivery on pallets.
We can produce tape to custom widths and roll lengths, but minimum runs are larger than our model on stock tape sizes. Please send us any requirements HERE you have here, and we will cost for a custom run.
If tape is stored in its original packaging away from daylight the shelf life is 12 months.
For best results, we recommend not to use white ink in your design.